7 Ways to Give Back This Holiday Season in Boise
Posted by Brandi Washburn on Tuesday, December 13, 2022 at 1:38 PM
By Brandi Washburn / December 13, 2022
Comment
One of our team's core values is giving back to the community that we live in. There are so many ways to make an impact whether it is donating your time, resources, or money. In the spirit of the holiday season, we wanted to provide a guide for those of you that have the desire to make a difference in the Treasure Valley. Below is a list of volunteer opportunities and local charities in the Boise area.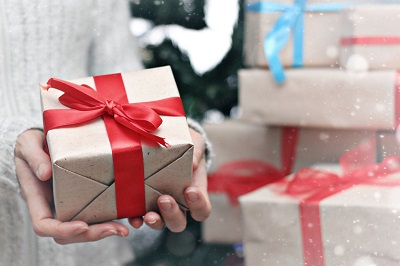 There are several programs that this organization offers to assist underserved children in Ada and Canyon counties. These include programs that provide clothing, shoes, school supplies, diapers, and personal care items for youth of all ages. They even provide duffel bags with essentials for teens transitioning out of foster care. Ways to give include donating time or quality merchandise to its thrift shops, and financial contributions.
This nonprofit was established to help encourage and support families who have children battling cancer. Each year Boise's Got Faith sponsors 2 or 3 families to assist. 100% of its donations go directly to the families to help offset their expenses due to the financial medical burden. You can make a difference with this organization by participating in its annual 5K fun run, donating gifts to its annual auction, donating financially, or volunteering your time during its fundraising events.
This ministry focuses on addressing the physical needs of the homeless in the Treasure Valley. Since 1958, the Boise Rescue Mission has been providing shelter, food, and clothing to those in need. If you would like to get involved with this organization some of the ways you can help besides financial donations are serving meals, tutoring, sorting donations, job coaching, or packing care kits to hand out.
Since 1984, the Idaho Foodbank has been working to feed and advocate for individuals who have the basic human need for food. Feeding America reported in 2020 that nearly 153,000 Idahoans are experiencing food insecurity. So the hunger relief efforts of this organization are crucial. You can make an impact by giving food, money, or by volunteering at its warehouse by sorting food donations.
Idaho Humane Society may be a great company to contribute to if your passion lies with protecting animals. One of the obvious ways to help is by adopting or fostering a pet, but if you are unable to adopt you can also provide assistance by walking or playing with animals in the shelter, providing food for struggling pet owners, or volunteering during a special event. One of the great things about this society is that it makes sure every adopted animal is vaccinated, spayed/neutered, and microchipped.
The Idaho Ronald McDonald House helps families by providing them with a safe and comfortable place to stay while their sick or injured child is going through medical treatments. The house in Boise is conveniently located close to both St. Luke's and Saint Alphonsus hospitals in downtown Boise. Some ideas on how to benefit this organization include putting together gift baskets, cleaning, cooking a meal, writing encouraging notes, or participating in one of its fundraising events.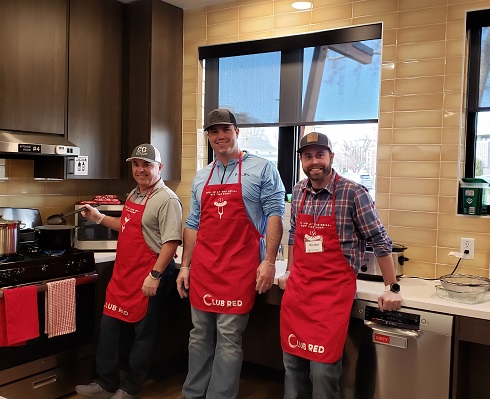 If your heart leans towards helping struggling kids and families this 70-year Idaho organization is a great one to support. It offers multiple programs to help families including equine therapy, job readiness training, teen counseling, and shelter for runaway and homeless youth. You can assist Idaho Youth Ranch by donating items to its thrift stores, donating money, or by volunteering directly in one of its many outreach programs.
---
These are just a few of many wonderful organizations in our community. If you want to learn about or explore more non-profits in the Boise area visit the Idaho Nonprofit Center website.