Benefits of Investing in Solar Power in Boise, Idaho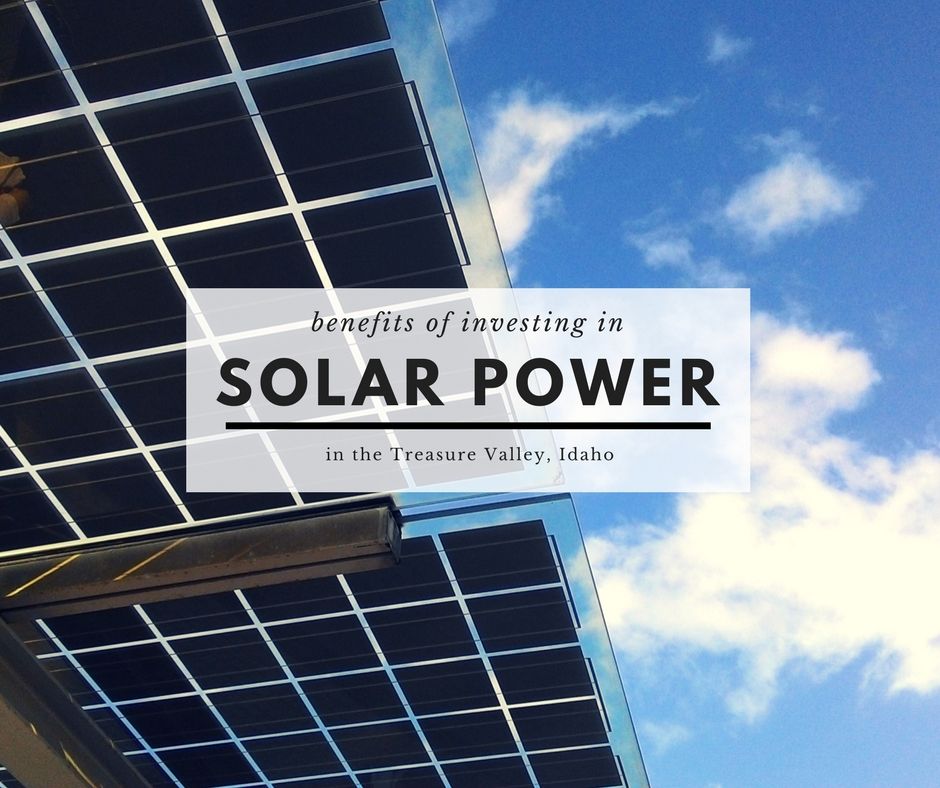 Federal Tax Credit
Homeowners who have installed solar thermal technologies may claim up to 30% of the costs of the system on their primary residence. There is no cap on the amount and you may carry the tax credit value for 5 years or use 100% of the value in any given year. For additional details go to: www.energy.gov
State Income Deduction
In addition to the federal tax benefits, Idaho residents also can benefit from a state income tax deduction of 40% of the cost of the solar system. Details on the program can be found at: www.energy.gov
Increased Home Value
According to statistics from the National Association of Realtors solar net zero energy homes have a 17% higher value and 20% faster sales cycle. Since the Idaho's solar market is not as established as some other states, Idaho's stats are not quite as high as the national averages but continue to grow.
Long-Term Utility Savings
Solar energy is a way to mitigate rising utility costs and level out the homeowner's power costs. EvenGreen Technology mentions that you over a period of 25 years you roughly have a 50% savings per kilowatt-hour of energy used. As a bonus, if you do not use all the energy your system produces you can earn credits for future use.
Low Maintenance
Solar panels can endure some of the harshest weather conditions and require very minimal maintenance. In the event one may need to be replaced, many solar panels have a warranty for up to 25 years.
Return on Investment
Between the tax benefits and utility savings, homeowners can expect to get a higher yield than other marketplace investments such as stocks or bonds. The amount of time it takes to recoup your costs depends on your specific property. However, professional like EvenGreen can consult with you to determine your individual energy demands and long-term financial goals.
Saves the Planet
Using a natural energy source, such as solar power, helps reduce the amount of greenhouse gasses like carbon dioxide and sulfur oxides that are being released into our atmosphere from burning oil or coal.
For more details about solar energy solutions in the Boise, Idaho area a good resource is EvenGreen Technology, the largest solar company in Idaho, at www.evengreentechnology.com/.