Halloween Hot Spots in Boise, Idaho
The Farmstead – www.FarmsteadFestival.com
Bring the entire family to the Farmstead Corn Maze & Pumpkin Festival in Meridian, Idaho to enjoy activities such as the corn maze, farm pond fishing, pig races, the potato sack slide, pony rides and a plethora of games! Be sure to say hello to Rusty the VBB (Very Big Beast) while you are visiting. On weekends after dark, brave souls can attempt to wander through the Field of Screams.
Frightened Felons – www.History.Idaho.Gov
The Old Idaho Penitentiary in Boise, Idaho is rumored to be haunted by its former notorious inmates. Take a night tour of this almost 150-year-old prison to visit the cells of men that were once on death row and view a historic hearse as actors portray the convicts that once resided within its confined walls. As part of the tour, you will even get a chance to witness a special Zombie performance of the "Thriller" dance.
Haunted History Tours – www.BoiseTrolleyTours.com
Take a 75-minute trolley ride around the city and learn about downtown Boise's most historically haunted locations. On Halloween weekend, your ticket includes admittance into the Frightened Felons tour.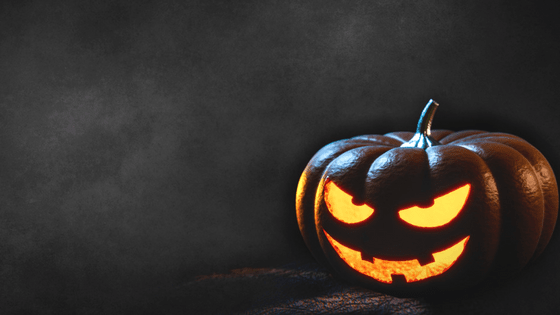 The Haunted World – www.HauntedWorld.org
Claimed to be Idaho's Scariest Haunted Attraction, The Haunted World in Caldwell, Idaho provides the full nightmare experience. It consists of three separate frightful zones. The 35-acre outdoor haunt takes you through an underground torture dungeon and an alarming barnyard. The other two sections of this frightening site include the haunted asylum and the petrifying corn maze.
Linder Farms – www.LinderFarms.com
Linder Farms, the official corn maze of the Boise State Broncos, located in Meridian, Idaho offers a multitude of family-friendly activities. These include hayrides, a petting zoo, barrel train rides, a pumpkin slingshot, and an obstacle course. If you decide to explore the corn maze, included in your admission ticket are two paintball adventures, one Zombie themed and one Wild West themed. Their massive pumpkin patch is also the perfect place to search for that special pumpkin for your Jack-o-Lantern.
Requiem Haunted House – www.RequiemHaunt.com
Prepare to be terrorized in this top-rated indoor haunted attraction located in Downtown Caldwell, Idaho. The interior of the 100-year-old building includes 3 levels and over 7000 square feet to conceal the creepy creatures lurking in its the shadows. Pay a little extra to experience a coffin ride!
Scarecrow Stroll – www.IdahoBotanicalGarden.org
Enjoy a relaxing stroll through the beautiful gardens of Boise's Idaho Botanical Gardens while trying to spot the unique scarecrows scattered throughout. Each scarecrow is designed and created by local artists and sponsoring businesses. Once you have found all of the scarecrows, vote on your favorite!
Spooktacular & Boo at the Zoo – www.ZooBoise.com
These two events at the Boise Zoo are fun events designed for younger children. Spooktacular is a two-weekend evening event highlighting an obstacle course, mini hay bale maze, a black light dance party, professional magic, and a chance to hang out in the Bat House. Closer to Halloween, kids will love trick or treating during Boo at the Zoo. This daytime event includes a costume contest, face painting, games, and encounters with some of the zoo's animal friends.
Do you know of another Halloween event or haunted house that should be on this list? Please let us know so we can add it!