Most Delicious Sandwiches in Boise, Idaho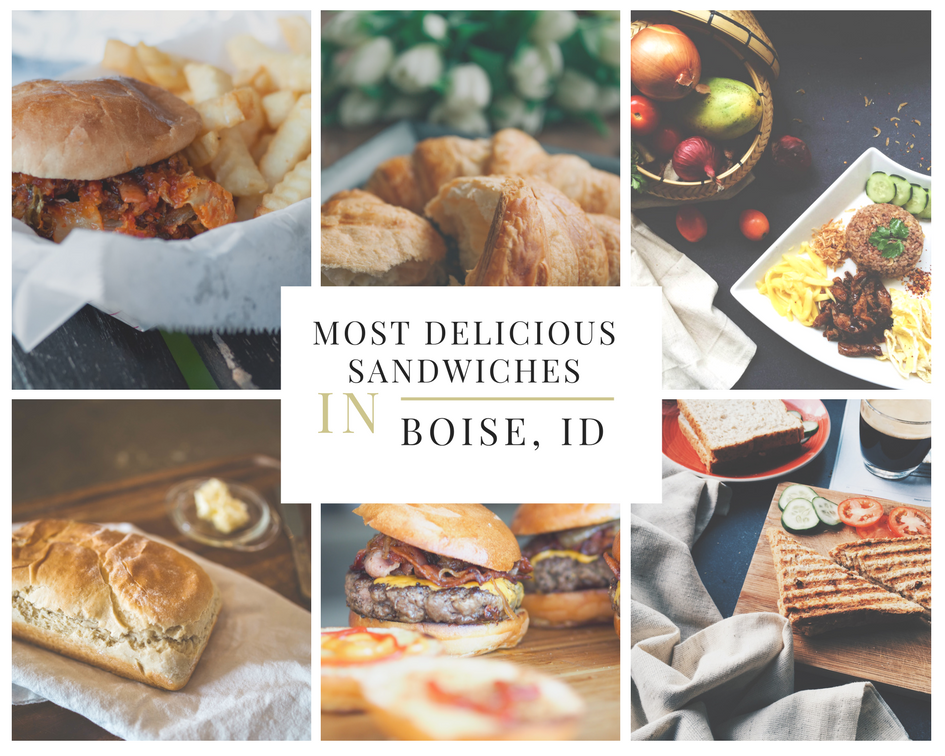 1. Baguette Deli
This delicatessen introduces an international twist. Along with the conventional subs, Baguette Deli also serves Vietnamese style subs. One of the crowd favorites is the Banh Mi. Make it a meal by pairing one of their delectable sandwiches with a Vietnamese Pho soup or spring roll.
2. Bleubird – www.bleubirdboise.com
The house made sandwiches from the downtown deli offer unique but delicious flavor combinations. The menu choices include PB & Honey, Turkey & Brie, and a Pastrami Reuben. When you are there don't forget to try one of their custom sodas! See why Conde Nast Traveler referred to this restaurant was one of the city's best eats.
3. Cobby's – www.Cobbys.com
This local sandwich shop has been a staple in Boise since 1978. There are currently 3 locations throughout the Treasure Valley, but regardless of which one you try you will be served a delicious sandwich on fresh baked bread and premium meats with a healthy side of fruit. See why this fan favorite was voted "Boise's Best Local Sandwich Shop" for multiple years.
4. Deli George - www.deligeorge.com
This traditional style deli located just minutes from downtown Boise and Boise State University serves a variety of appetizing sandwiches using fresh and local ingredients. They even roast some of their meat in-house. Deli George was established in 1997 and receives rave reviews from its patrons for its generous sized portions and excellent customer service. Many people's sandwich of choice is the Chicken Bacon Ranch.
5. Fat Guy's Fresh Deli – www.FatGuysFreshDeli.com
The inventive menu from this deli in Southeast Meridian has 29 sandwiches to sample. The delightful choices include the Bleu Bronco, The Triple Chin, and the Wally Special named after the owner. Besides the delicious food, customers rave about the personal service they receive from Wally himself whenever they frequent the shop.
6. Hugo's Deli – www.HugosDeli.com
Hugo's is a family owned local deli with 3 locations in the Treasure Valley, 2 in Meridian and 1 in South Boise. If you are looking for a classic sandwich that doesn't skimp on the meat, Hugo's is a must! Pair it with their amazing potato wedges or one of their many deli salads. The turkey bacon avocado is one of our favorites.
7. West Side Drive-In – www.cheflou.com
A 50s-style diner that was featured on the Food Network's "Diners, Drive-Ins and Dives". The diner offers a large selection of scrumptious sandwiches to try including a Meatloaf Sandwich, a Monte Cristo, and a Ribeye Steak Sandwich. Visit either of its 2 locations on State St or Park Center Blvd in Boise.
Do you know of another local sandwich shop that should be on this list? Please let us know so we can try it out for ourselves and let other people know.