A Look Back: The Boise, Idaho Real Estate Market in 2022
Posted by Brandi Washburn on Friday, December 30, 2022 at 2:30:17 PM
By Brandi Washburn / December 30, 2022
Comment
The Boise Real Estate Market in 2022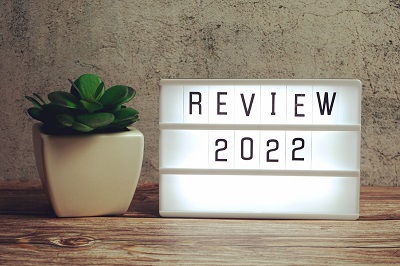 In general, it is common for real estate markets to experience fluctuations, and it is not uncommon for them to change significantly over time. Market conditions can vary widely depending on a range of factors, including economic conditions, population growth or decline, changes in interest rates, and local policies or regulations.
In the past 12 months, the Boise real estate market has seen some significant changes. The median home sales price in Ada County went from $540,000 in January to approximately $500,000 in December. Despite this decrease, the year-over-year median sales price continued to show consistent annual growth throughout most of the year. However, for the first time in 5 years, the year-over-year median sales price experienced a decline in October. Additionally, the average time that homes spent on the market in Ada County rose from 33 days in January 2022 to 54 days by the end of December 2022.
How Interest Rates Have Affected Slowdown
Boise's real estate market has been affected by an uptick in interest rates. With interest rates rising, buyers were more reluctant to commit to a home purchase due to the additional cost incurred from the higher interest rate. This caused sales volume to decrease, resulting in a slower real estate market overall.
Impact on Sellers
Sellers had to adjust to the more balanced market this year. Homes were taking longer to go under contract, rather than being snapped up immediately after being listed for sale. Therefore, Sellers were challenged to adjust their expectations and strategies in order to successfully sell their properties. They were met with demands from buyers to not only lower asking prices but to provide concessions as part of the deal.
Impact on Buyers
In 2022, buyers had the opportunity to be more financially conscious and more strategic with their purchases than in previous years. With an increase in available inventory and longer days on market, it gave them time to negotiate better deals. The high-interest rates did however make it more difficult for some buyers who were already stretched thin financially to find a house they could afford. As a result, those buyers had to press pause on their home search until there are more favorable market conditions.
Overview
Real estate markets are prone to fluctuations, but that does not mean you need to be discouraged. By understanding the basics of real estate cycles and how they affect market conditions, it is possible to remain positive while navigating changing landscapes. Being proactive and staying informed will help ensure you make smart decisions no matter what direction the market takes.
Keep in mind there will always be a market for homes, as housing is a fundamental need for people. It is also important to remember that Boise, Idaho continues to attract people seeking a better quality of life and all that this dynamic city has to offer. So despite this last year's slowdown, we should stay confident that Boise's real estate market will remain strong.