Benefits of a Home Warranty
Posted by Austin Callison on Thursday, October 13, 2022 at 4:31 PM
By Austin Callison / October 13, 2022
Comment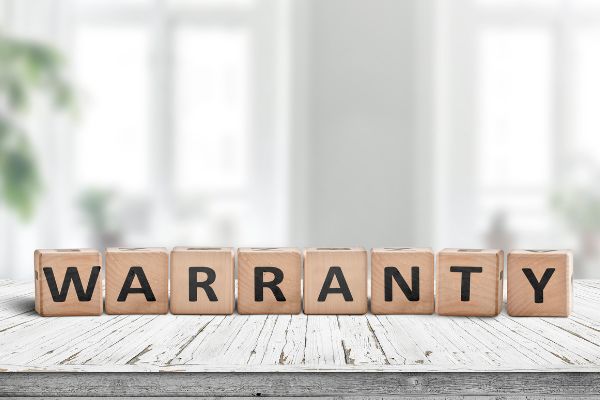 While most people are familiar with warranties on things like cars, phones, and other major purchases, many may not know that a warranty is also available when you purchase a home. Just as you might purchase an extended warranty for an expensive appliance to give you peace of mind, you may also want to consider buying a home warranty. This is especially beneficial if you are thinking of buying a new home, but are concerned about something falling apart two weeks after you move in.
What is a home warranty?
A home warranty is not homeowner's insurance. Neither is it a replacement for homeowner's insurance. Where homeowner's insurance covers major damage caused by things such as fire, wind, storm, or water; a home warranty covers specific essential components of your new home in the event that something breaks down.
How does a home warranty work?
The cost of a home warranty varies depending on the type of home, the state you live in, and the items covered. Keep in mind, having a home warranty does not guarantee you will never have any repair expenses. However, it does mean should something that is covered stop working you will NOT have to go through the hassle of making or arranging those repairs on your own. You simply call your warranty company to find a qualified contractor in your area and set an appointment. Once they have determined that the breakdown is covered, all you are responsible for is a low preset service fee and/or deductible. The home warranty company takes care of the rest!
Items Typically Covered Under A Home Warranty
Furnace
HVAC
Plumbing
Water Heater
Toilets
Water Lines
Electrical System
Garage Doors
For added assurance, you can choose to have your home warranty cover even more components of your home. Optional Coverage can include:
Washer
Dryer
Refrigerator
Built-in appliances
Trash compactors
Swimming pool
Who Can Benefit From A Home Warranty?
Those who do not have an emergency fund to cover large costly repairs.
People who prefer not to do home repairs themselves.
Homeowners who do not want to hassle with finding a contractor.
First-time homeowners who do not want to worry about additional costly repairs.
Many plans also cover the property while the home is listed. This is a major benefit to sellers. They can be assured they will not have any additional expenses to worry about while they are trying to sell their home.
Comparing Home Warranty Companies
Beyond price, there are some other elements of the coverage you may want to research and compare beforehand.
What is the deductible or minimum service fee?
How many months of coverage do they offer?
Are the plans customizable?
Are the plans renewable?
Are there any age restrictions on coverage if the home has older appliances or systems?
Does the home warranty replace the appliance or system if it is not able to be repaired?
Does the company have good customer reviews?
Are they available 24/7?
Do they pre-screen their technicians & contractors?
If you are considering buying a home warranty, please contact us for a list of preferred vendors!