Best Breweries in Boise, Idaho
Posted by Brandi Washburn on Monday, October 10, 2022 at 9:30 AM
By Brandi Washburn / October 10, 2022
Comment
Experience the best of Boise's craft beer scene with these top-rated breweries. From classic ales to experimental brews, these breweries offer a wide range of styles and flavors to suit every taste. Stop by one of these popular breweries and discover why Boise is becoming a hot spot for craft beer lovers.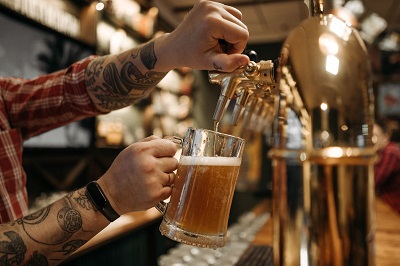 Here is a quick guide to 7 of the MUST-TRY craft breweries in town.
Started with help from a Kickstarter campaign and originally named Bogus Brewing, Boise Brewing is one of the valley's newest Breweries. Located near Boise State University and Downtown where the access is easy and the beers are exciting!
Located near the heart of the North End and started with help from a Kickstarter campaign this newer brewery instantly became a local hot spot. The incredible and extensive rotating beers on tap paired with a grassroots, organic and locally sourced menu make this an exciting new twist on the normal pub standard.
Crooked Fence Brewing is a standout brewery in Boise, known for its wide variety of beer styles and its attention to artistic detail. In addition to brewing a range of beers, Crooked Fence is also known for producing original artwork that complements its brews.
Edge Brewing is a newer addition to the Boise brewery scene, but they have quickly made a name for themselves with their high-quality beers. Its beers are distributed across the state and beyond, making it one of Boise's most widely-available breweries. In addition to their stouts and ales, they make some amazing ciders and vodka sodas.
Boise's oldest brewery is located at the base of Bogus Basin Road and is a great meeting spot for everyone coming or going to the mountain. They serve up some pretty amazing comfort food and their handcrafted ales are comparably some of the finest in the northwest.
Open since May 2011, Payette was the first brewery in Idaho to can their beers. You can now find the local favorites, Outlaw IPA, Payette Pale Ale, and the Mutton Buster Brown Ale at the grocery store. All of their year-round lineups are a must-try but their limited releases are always a pleasant surprise to your tastebuds. If you're a fan of unique, hard-to-find brews, be sure to check out the brews in the Ales of No Return series which are only available for a limited time.
Created and inspired by the wilderness and adventurous spirit that is Idaho. Powderhaus beer has found a way to combine their passion for tradition while bringing an innovative edge to the game. They have also found a way to make one deliciously rich and slightly less bitter IPA in their Powderhaus First Turns IPA.
Sockeye Brewing is a well-established part of the Boise brewery scene, having opened its first restaurant and brewery back in 2002. Sockeye's beer selection includes a range of styles, from cream ales and IPAs to wheat beers and porters, ensuring that there's something for every taste. With a strong track record and high-quality beers, Sockeye Brewing is a must-visit.
---
Boise's craft beer scene is thriving, with a number of top-rated breweries that offer a wide range of styles and flavors. From classic ales to experimental brews, there's something for every craft beer lover in Boise. Whether you're visiting for a weekend or are a local looking for new breweries to try, be sure to check out these local breweries, where you'll find delicious beers, great food, and a welcoming atmosphere.