Best Weekend Getaways From Boise
Posted by Brandi Washburn on Tuesday, October 25, 2022 at 3:55 PM
By Brandi Washburn / October 25, 2022
Comment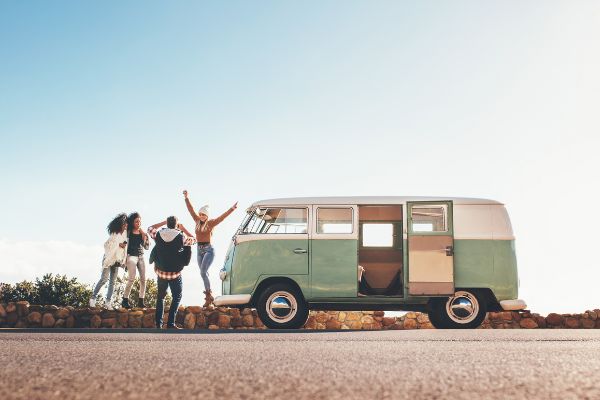 Grab your snacks and get your playlists ready, we're going on a road trip! Whether you've got a three-day weekend coming up that you want to take advantage of or you're looking for a getaway from Boise, we have some suggestions to make the most of your weekend trip.
1. McCall, Idaho
McCall is a resort town situated on the southern shore of Payette Lake, near the center of the Payette National Forest. Visitors and residents enjoy activities such as Nordic skiing, cross-country skiing, snowboarding, snowshoeing, and tubing. In fact, one of its most vibrant events is the annual Winter Carnival held every January which exhibits intricate snow sculptures throughout the community.
People also escape to this charming mountain town during the summer months to enjoy activities such as river rafting, kayaking, fishing, boating, jet skiing, camping, hiking, or soaking in one of the area's natural hot springs.
2. Idaho City, Idaho
Idaho City is a historic gold mining community that serves as the county seat of Boise County, Idaho located about 36 miles northeast of Boise.
Visit Idaho City and you can stroll along the planked boardwalks that formerly rang beneath the boots of rough-and-tumble miners or walk by the "Merc," where it once cost a pinch of gold to buy an apple. On a walk through the town, curious explorers can peek through the bars of the old jail where desperadoes carved their names into the thick wooden walls. Or they can stop by the Boise Basin Museum's excellent collection of gold rush memorabilia and gain a new understanding of life in the 1860s.
Today, Idaho City caters to its tourist population as well as acts as a jumping-off point for a number of outdoor recreation opportunities.
3. Shoshone Falls
Shoshone Falls is a waterfall on the Snake River in southern Idaho approximately 3 miles northeast of the city of Twin Falls. Sometimes called the "Niagara of the West," Shoshone Falls is 212 feet high (45 feet higher than Niagara Falls) and flows over a rim nearly 1,000 feet wide.
The falls offer a unique blend of recreational facilities, including playgrounds, hiking trails, picnic areas, a boat ramp, a swimming area, and a scenic overlook. A picnic in the shaded grassy areas provides a perfect vantage point for viewing Shoshone Falls.
4. Craters of the Moon
Craters of the Moon National Monument and Preserve is a U.S. National Monument and national preserve in the Snake River Plain in central Idaho. It is along US Highway 20, between the small towns of Arco and Carey. Enjoy the visitor center, hiking, caves, and lava tubes!
5. Jackpot, NV
Jackpot, Nevada is a popular weekend destination to enjoy casino gaming, catching a concert, or going golfing. You can bring your RV, carpool, or take advantage of the weekly bus routes that go directly to Jackpot from several locations in the Boise Metro area.
6. Lagoon Amusement Park in Farmington, UT
For amusement park lovers, Lagoon is a favorite family-friendly destination that offers thrilling roller coaster rides, water slides, spectacular live performances, a frontier village, and delicious food options. Lagoon also offers a full-service RV park, a campground, and a shaded walking trail outside the park that stays open all year.
7. Sun Valley, ID
The world-famous Sun Valley is a resort town in Idaho near the Sawtooth National Recreational Area that has been home to many celebrities from Ernest Hemingway to Bruce Willis. This mountain hot spot is one of the top skiing destinations in the country, but even if you do not ski there are a plethora of year-round activities to enjoy. These include ice skating, snowmobiling, snowshoeing, hiking, golfing, horseback riding, or going on a sleigh ride. The community also annually hosts the Sun Valley Film Festival with celebrates filmmakers, artists, and screenwriters from around the world.