Buying New Construction vs. an Existing Home
Posted by Brandi Washburn on Friday, July 15, 2022 at 6:11 PM
By Brandi Washburn / July 15, 2022
Comment
Are you undecided about whether to buy a new construction home or an existing home? Both have their pros and cons, so it's important to weigh your options before making a decision. Here's a look at some of the key differences between buying new construction vs. an existing home.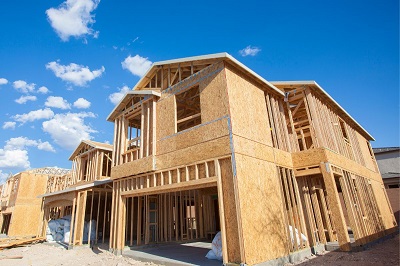 Buying a New Construction Home
Pros:
Opportunity to customize the home to your specifications
Energy efficiency and modern amenities
No need for renovations or updates
Cons:
Higher cost compared to existing homes
Potential for delays in construction
Limited options in location
Buying an Existing Home
Pros:
Lower cost compared to new construction
Established neighborhood and mature landscaping
More flexible closing timeline
Cons:
May require renovations or updates
May not have modern amenities or energy efficiency
Limited opportunities for customization
May require repairs
Factors to Consider When Deciding
Budget and Financing
Navigating a home budget can be different when constructing a new home versus purchasing an existing property. When purchasing a newly-constructed home, you may need to acquire more money than usual due to the possibility of adding customized finishes and other home upgrades. Therefore, it is important to anticipate such expenses when planning your budget for new construction.
Additionally, it is not uncommon for the interest rate on a mortgage for a new construction home to be slightly higher than the interest rate on a mortgage for an existing home. This is because the lender is taking on more risk with a new construction loan, as the home has not yet been built and there is a possibility that the project may not be completed.
Location
Different locations can offer different benefits and drawbacks. When buying new construction, there are often more limited options in location than when buying an existing home. If your dream home is located in a specific neighborhood or school district, then an existing home may be the best option.
Timeframe
If you're in a rush, buying an existing home may be the better option as construction timelines for new homes can vary. The construction timeline for a new build can be delayed by the availability of materials, weather, and or contractor delays.
Desired Features & Amenities
New construction homes offer a unique opportunity to find the perfect home tailored to your needs, as you can select exactly which features and amenities that you desire. New homes offer modern amenities and are designed with energy efficiency, making them an attractive option for homebuyers.
With existing homes, while there are often some great finds with pre-established fixtures and appliances, it may require more effort in order to customize them according to your preferences. However, existing homes boast the allure of being in established neighborhoods and often have mature landscaping providing an attractive outdoor space. Existing homes also often have a sense of character and history, which can be attractive to buyers.
Conclusion
Building a new home or purchasing an established dwelling ultimately depends on what is most important for each individual buyer. Working with a professional real estate agent that is well-versed in new construction can be immensely advantageous in navigating the home-buying process. With their expertise, you'll have access to invaluable resources that will help ensure you make an informed and wise decision when selecting your future dwelling.