Congratulations to our Circle of Excellence Honorees!
Every year the Boise Regional Realtors (BRR) recognizes top producing agents based on their sales volume. We are proud to announce that the Callison Group qualified for and will be receiving the Diamond Level Award for our combined production for 2018. This is the highest level team award that the BRR offers.
We also want to give special recognition to the following team members who each received awards for their individual production.
Diamond Award: Austin Callison
Silver Award: Tom Jones
Bronze Award: Dave Kangas
Bronze Award: Sandy Stern
Bronze Award: Tony Lewis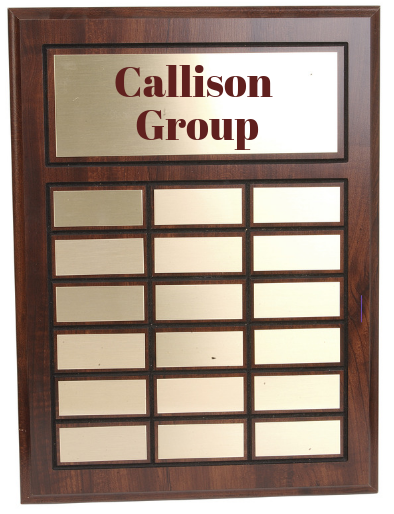 Client Testimonials
I was really impressed by Tony's diligence and helpfulness...
I was really impressed by Tony's diligence and helpfulness in helping us find a farm property in ID. He was knowledgeable about irrigation rights and helped me worked through a tricky easement situation. He was very personable and had great communication skills.
-David & Sarah R.-
What a fantastic experience!
I asked more of Tony than one would normally ask of a realtor. I'm living on the East Coast and needed to find a suitable home for my retirement. I tasked Tony to scour the inventory for a new build that met my specific wants and needs. He found me the perfect home. Tony made my buying experience stress-free and seamless. He also connected me with a fantastic local mortgage lender and I got a great interest rate. I consider myself a person with high expectations for customer service. Tony Lewis met and exceeded my expectations. He stayed in close contact and responded immediately when I had any questions or concerns. He not only created personal YouTube videos of properties for my review but also used his drone to capture unique ariel images of those properties. What a fantastic experience!
-Susan A.-
He gave us confidence that we were getting exactly what we wanted.
We built a new home from out of state - our realtor, Tom Jones, from the Callison Group, gave us more than piece of mind. He gave us confidence that we were getting exactly what we wanted. He went above and beyond sending pictures and videos throughout the process. He was invaluable during the mortgage loan process, Tom has a background in that area, but was extremely helpful during the walk-through as well. He caught things we would not have seen and some we didn't know could be changed. We were also in touch with Austin, the owner of the Callison Group, a few times - he could not have been more friendly and he knew what he was doing when he connected us with Tom. We got helpful emails from Callison Group, including ones with information on places in and around Boise to explore. They provided helpful checklists and contact Information for everything we might need to ease our move. I could not recommend them more.
- Carrie D.-
Selling Your Home?
Get your home's value - our custom reports include accurate and up to date information.
Get Home Value