Guide to Boise's Most Romantic Restaurants
Posted by Brandi Washburn on Monday, January 30, 2023 at 11:28:06 AM
By Brandi Washburn / January 30, 2023
Comment
Discover the most romantic restaurants in Boise, Idaho. Whether you are looking for a memorable date night experience or need to take your significant other out for a special occasion, these Boise restaurants are sure to deliver with their elegant atmospheres and delectable menus. If you need dinner recommendations for your next anniversary, birthday, or Valentine's day celebration consider choosing one of Treasure Valley's best upscale restaurants listed below.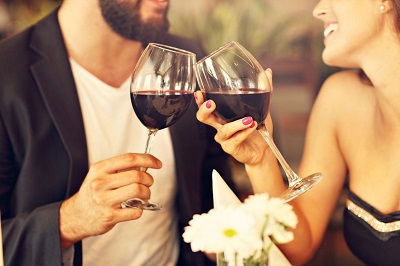 This Downtown Boise Italian eatery is known for its fresh pasta and local ingredients. It utilizes local farms and vendors to create its authentic and delectable cuisine. If your loved one has a gluten intolerance, this is a great choice because they have a large selection of gluten-free options on the menu. It is in a great location in the heart of the capital, making it just a short walk away from Boise's dynamic nightlife and entertainment.
This unique Boise gem promises to stimulate your senses with its diverse menu inspired by Spanish, Argentine, Brazilian, and Mexican cuisine. The décor and soft lighting create a most intimate and mysterious setting. Every inch of the restaurant is amazingly decorated with stunning art fixtures and paintings! The restaurant has also gained a reputation for exquisite cocktails and fine wines to accompany each meal. Make reservations for a table facing the lake to really impress your Valentine.
Classy and intimate atmosphere paired with a decadent menu focused on the finest seafood. The bar brings a high-energy vibe with a long list of unique and delicious cocktails. Great place for an intimate dinner for two! A must-try is the Bang Bang Shrimp.
You will look at comfort food completely differently after trying the delectable dishes at this locally owned bistro situated in downtown Nampa, Idaho on the top floor of a historic Masonic Temple. Brick 29 takes your favorite dishes such as macaroni and cheese or pork chops and elevates them to the next level. Its goal is to give you an amazing culinary experience at an affordable price. Brick 29 also uses locally grown foods.
Located in Boise's subterranean Belgravia cellar this elegant and grand restaurant has quickly become a local favorite. Their world-class wine list would be a nice surprise for the wine lover in your life. Even if wine is not your cup of tea, the seasonal dinner menu is worth trying.
An upscale farm-to-table steakhouse that features 11 steaks from around the world! Chandlers also has an amazing fresh seafood selection. This restaurant has been a staple in Boise since 1994. The romantic ambiance of its dining room paired with live Jazz music would make this a hit with your Valentine.
If you are looking for a more casual dining experience but are still craving a juicy Kobe beef ribeye, explore the Indian Creek Steakhouse in Caldwell, Idaho. The western-style steakhouse offers your traditional steakhouse entrees such as steak, burgers, and pulled pork. However, the casual atmosphere still delivers first-class service and mouth-watering flavors. If you and your sweetheart love to dance to county music they have live performances Friday and Saturday night.
Eat, Drink, Love! Classic and authentic Italian food made from the finest ingredients. This is where you go to have that all-around great meal. They say it's a hole in the wall as the outside appearance is deceiving where it sits on Orchard Street, but inside you will find an elegant dining experience. This is where you go to treat that special someone.
Who doesn't love fondue? What about a mix of different cheeses and chocolates and a variety of dipping choices? This is a great place to bring a date and get to know each other in a unique dining experience. Fancy enough to fill that special dinner date vibe but open enough to not feel too stuffy. A great choice for that special day!
Ruth Chris Steakhouse in Boise, Idaho is the perfect place to enjoy a luxurious, high-end steak dinner. Located at the top of Zion's building this is a suit-and-tie kind of place. Here, you can indulge in the finest USDA Prime steaks and freshest seafood perfectly cooked over their signature oak-fired grill. Enjoy an exquisite dining experience with unparalleled service that will make your night out truly memorable.
---
The Boise area is one of the best places in Idaho to visit if you're looking to treat someone to a romantic dinner. Whether you want a casual dinner with your significant other or an upscale evening with cocktail attire, Boise offers plenty of wonderful options. Make sure to book your reservation early to ensure that you get the perfect spot for a night to remember.
Did your favorite restaurant not make the list? Let us know and we would be happy to add it.