Guide To Buying Foreclosures & Distressed Properties In Boise, Idaho
Posted by Brandi Washburn on Tuesday, February 21, 2023 at 11:15 AM
By Brandi Washburn / February 21, 2023
Comment
If you are considering investing in a foreclosure or distressed property in Boise, Idaho it is important to know how to navigate this complicated process. With the right knowledge and a little bit of research, you can find great deals on foreclosed or distressed properties in Boise. Knowing specific laws and regulations, searching for properties utilizing online resources, communicating with real estate agents, understanding market trends, and making an educated offer are all key steps to success when purchasing a foreclosure in Boise, Idaho.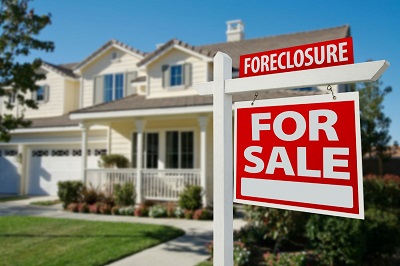 Advantages and Benefits of Buying Distressed, Foreclosure, or Auction Properties in Idaho
Buying a foreclosure in Idaho can be a beneficial investment for many different reasons. Foreclosures often sell for lower prices than comparable properties and offer buyers the opportunity to find hidden gems that would not be available on the open market. When buying foreclosed homes, buyers should also pay attention to potential added value through renovations or modernizations. In addition, foreclosure purchases can help yield long-term financial benefits for buyers.
Types of Distressed Properties
Auction Properties - Properties offered up for bid and sold to the highest bidder. Not all auction properties are distressed. However, a

uctions can be a good option for buyers looking for a bargain. It's important to note that auctions can be highly competitive and the winning bid may exceed fair market value.

Pre-Foreclosures -

Properties that are in danger of being foreclosed on by the lender. These properties are often listed for sale at a discount in order to entice buyers and avoid foreclosure.

Foreclosures -

Properties that have already been through the foreclosure process and are being sold at a foreclosure auction.

HUD Foreclosures - Foreclosures through the U.S. Department of Housing and Urban Development
REO (Real Estate Owned) - Properties that are owned directly by the financial institution because they did not sell at the foreclosure auction.
Short Sales -

Properties that are being sold for less than the outstanding mortgage balance. In order to qualify for a short sale, the borrower must get approval from the lender. Short sales can be a good option for buyers looking for a bargain, but they can be complex and time-consuming.
Pre-Purchase Considerations
Potential buyers should familiarize themselves with the strategies of buying a distressed property before making an offer. The most important element is to understand the foreclosure process in Idaho, as well as the restrictions and regulations that may apply to a particular home. Buyers should research potential financing options, inspect the property in person, contact local agents and appraisers for help, and review all related documents such as title reports and contracts. The negotiation and closing processes can be quite different than with regular real estate transactions.
The U.S. Department of Housing and Urban Development (HUD) has established guidelines for purchasing its foreclosures. Buyers should be aware of the requirements and regulations for HUD-acquired properties. Got to the www.hud.gov website to learn more specifics.
When buying an auction property, it's important to ensure that you understand the process and thoroughly read through the auction terms. Often the auction terms require a set amount of non-refundable earnest money to be issued immediately upon being awarded the bid. Auctions also can have set closing dates, restrictions on types of financing they allow, and a buyer's premium which is a percentage you pay above the purchase price.
Researching Market Conditions and Trends
You may automatically assume because you are buying a distressed property that you are getting a great deal, but you will not truly know unless you do your homework. Researching market conditions and trends is a critical step before investing in any type of property. Understanding the current market conditions can help you make an informed decision about whether or not to purchase a particular property. Look into both national and local economic trends, such as GDP growth and unemployment levels, as these can have an effect on the local real estate market. Research recent sales of comparable properties to get an idea of what prices are currently being paid in that area. This will help you determine if the price you're being offered is fair or if it's too high. Lastly, try to find out if there are any new developments, such as construction projects or zoning changes, that could affect the future values of the property.
Risks of Buying Distressed, Foreclosure, or Auction Properties
Buying distressed properties can be a great way to get a bargain, but it also comes with its risks. One of the most significant risks is that you must purchase the property "as is where is". This means that the buyer is responsible for all repairs and potential liabilities associated with the property as the condition of the property may be unknown to the bank or government entity selling the property. It's important to thoroughly inspect any distressed property before committing to a purchase in order to ensure that you are aware of any potential issues. Unlike a traditional sale, inspections often should happen prior to making an offer.
Besides the condition of the property, another risk is that the property could have title issues, liens, or environmental hazards that are not immediately apparent. Ask the listing agent if they have a copy of the title commitment for you to review prior to making an offer.
Searching for Distressed, Foreclosure, or Auction Properties in Boise
Finding foreclosures in Boise can be a great way to get a good deal on an investment property. Utilizing online resources and networking with quality real estate agents are two of the best ways to locate these properties. Online databases such as Realtytrac.com, www.hudhomestore.gov, and https://www.resales.usda.gov/ are great places to start your search for foreclosures in Idaho. For bank foreclosure auctions you can also check legal notices in the newspaper of record in your local area.
Additionally, working with a local real estate agent who has experience dealing with bank-owned properties is a wise move as they have access to listings that may not be made available to the general public. When buying HUD foreclosures you must use a registered HUD broker to submit your bids. Networking with investors in the area is also beneficial, as they can provide you with valuable information about local foreclosure opportunities.
Conclusion
Buying a foreclosure in Boise can be both financially rewarding and an exciting experience. With the right information, you'll be able to find great deals on homes that are priced below market value. It is important for buyers to do their research before making any offers so they know what type of home they want and how much it will cost them. Lastly, buyers need to ensure that they are comfortable taking on additional risks that come along with purchasing a distressed property.
Having a qualified real estate agent who knows the area well and understands the complexity of these types of transactions is essential when navigating through the process of buying foreclosures in Boise.
View the list of current Boise Foreclosures, Auctions, and Short Sales below!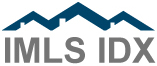 All listings featuring the IMLS IDX logo are provided courtesy of the Intermountain Multiple Listing Service, Copyright 2023.
IDX information is provided exclusively for consumers' personal, non-commercial use, and may not be used for any purpose other than to identify prospective properties consumers may be interested in purchasing. IMLS does not assume any liability for missing or inaccurate data. Information provided by IMLS is deemed reliable but not guaranteed. All listings provided by IMLS are marked with the official IMLS IDX logo.