How to Buy and Sell A Home At The Same Time
Posted by Austin Callison on Friday, September 30, 2022 at 2:26 PM
By Austin Callison / September 30, 2022
Comment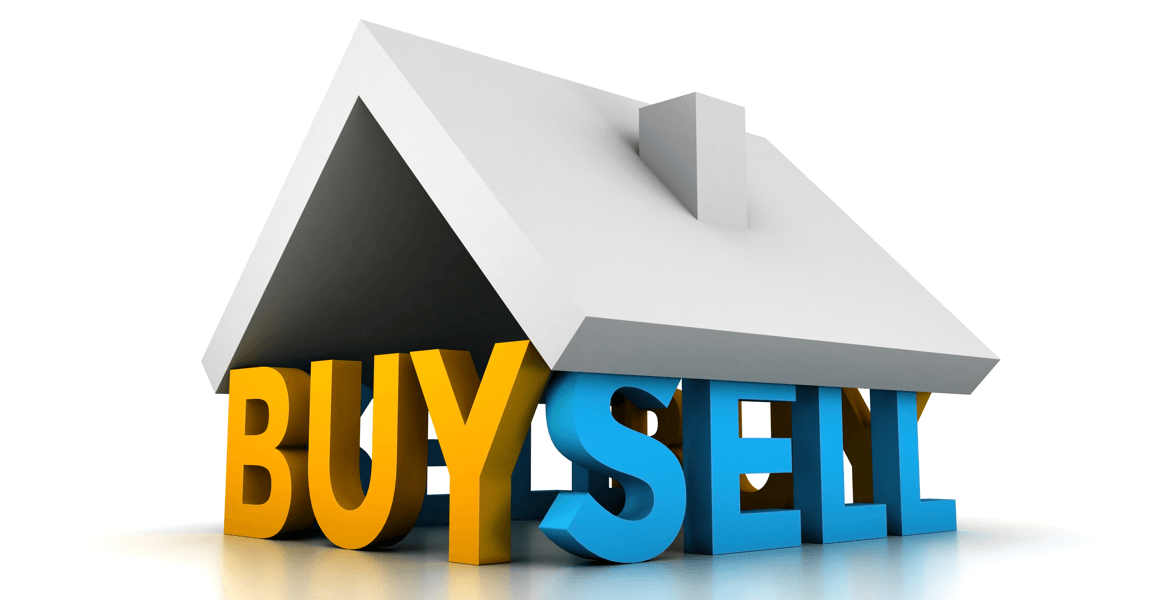 Buying a home and selling a home can be two of the most stressful and expensive life events. And, they often happen simultaneously! If you are looking to buy a home while also trying to sell your home, do not panic. In this post, we will go over a few tips to help you tackle the buying and selling sides of the real estate market without becoming overwhelmed.
Tips for Buying First
The first step is to figure out whether you want to buy a home or sell your home first. Each has its own set of unique advantages and disadvantages. If you decide to buy first, here are some expert tips to follow:
Request an Extended Closing
We know you will be super excited to move into your new home as soon as possible. However, in many situations, it is critical that you sell your home before moving. This is why we recommend requesting an extended 60-day closing to allow you time to get your home ready to list, list it, and give the buyers time to close and be prepared for move-in.
Make Your Offer Contingent on the Sale of Your Current Home
The last thing you want is to be straddled with two mortgages. Therefore you can make your offer contingent on your current house selling. In a competitive seller's market, it may be harder to get your offer accepted but it is quite reasonable. Some sellers should be willing to work with you on this. The important thing is this contingency will offer you a little protection and peace of mind that if your house does not sell for some reason, you will not be legally bound to your new home.
However, be prepared for the seller to ask for the right to continue to market the property for sale and to continue to receive offers. If the seller happens to receive another viable offer they wish to accept then a few scenarios may play out. Depending on how this clause is structured, you may have a limited time frame such as 72 hours to remove your contingency or get bumped out of the first position. Another option is you may be required to put down additional earnest money to secure your first position. Be sure to discuss this with your real estate agent to see what best suits your needs.
Make Sure Your Home is Ready to Sell
There is so much that goes into getting a home ready to sell. This ranges from deep cleaning and repairs to making sure the landscaping is meticulous. This is why it is so important to get started as soon as possible. As soon as you know you are serious about getting another home, start a checklist of 'must-to-dos' before you list your property. Then start checking things off the list before you identify your new home.
Tips for Selling First
If you must sell your home before you can start looking for a new house, consider these tips:
Ask for a Delayed Occupancy
We are in a seller's market and therefore buyers are willing to be flexible on many things. It is common in today's market for a seller to request and receive a 30-day or 60-day rent back at little to no rent. This gives the seller time to identify and buy their new home.
Find Temporary Housing
You will need somewhere to live between the time your house sells and when you close on a new home. Options could range from staying with family or friends, booking a hotel, or leasing an apartment or rental home. Give yourself at least two months to find accommodations that will suit your family's needs, and consider a backup plan just in case Plan A falls through.
Our brokerage offers a few short-term rental options for just this situation. Below is a link to one of those rental options:
Be Ready To Buy
Once your home sells, you will want the process of finding a new home to go relatively quickly, especially if you have children in school or are relocating for a job transfer. Get everything in order with the bank ahead of time, including mortgage pre-approval, your budget, and timeline. Then when the time comes to make an offer to buy a home, you will not face any delays that could have been avoided.
Know What You Are Looking For
Today's real estate market moves fast. So, it is important to know exactly what you are looking for in a new home. Start a list of must-haves and consider such things as location, school districts, size, number of bedrooms, subdivision amenities, and proximity to your work. Give the list to your Realtor so they can customize your search and start identifying potential options. Once you accept an offer on your current home, you can get to start previewing homes that suit your criteria.