Renting in Idaho? Here's How to Save for Your Dream Home.
Posted by Austin Callison on Monday, January 30, 2023 at 1:14:30 PM
By Austin Callison / January 30, 2023
Comment
Saving for a house while renting can be challenging, but with a solid plan and some discipline, it's definitely possible. Here are some tips to help make your dream of homeownership in Idaho a reality.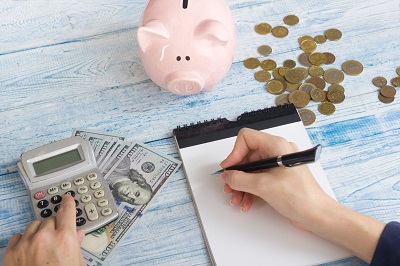 Set a Savings Goal
The first step in saving for a house is to set a savings goal. Determine how much money you need to save and set a deadline for reaching that goal. This will help you stay focused and motivated as you work towards your goal. Talk with a mortgage lender to get an idea of what types of loans would suit your lifestyle. If you know the loan requirements in advance you will know how much you need to tuck away for closing costs and your down payment.
Read our blog about How To Choose the Right Mortgage When Buying Your Idaho Home to get familiar with the different loan options available.
Create a Budget
To save for a house, you'll need to create a budget that takes into account your income, expenses, and current savings. Identify areas where you can cut back on expenses and redirect that money into your home savings.
Automate Your Savings
One of the best ways to save for a house is to automate your savings. Set up automatic transfers from your checking account to your savings account on a regular basis. For example, have a set amount pulled from every paycheck. This will help you save consistently and avoid the temptation to spend your nest egg.
Take Advantage of Rental Benefits
Some landlords may offer incentives for tenants who pay rent on time or sign a long-term lease. Look for these incentives and take advantage of them to help you save money.
Consider Additional Income Streams
Look for ways to increase your income, such as a side hustle or renting out a spare room. Additional income can help you save more money and reach your goal faster.
Research First-Time Home Buyer Programs
Research first-time home buyer programs that can help you save money on your down payment or closing costs. Some states and local governments have programs that offer assistance to first-time home buyers.
Idaho Housing specifically has a great program for first-time home buyers who are residents in Idaho. Idaho homebuyers may be eligible for Idaho Housing's First Loan financing program, which provides lower interest rates, closing cost assistance, and income tax credits. Idaho Housing also offers various down payment assistance programs to assist with the costs associated with purchasing a home. An important qualifying element of this loan is attending and completing the homebuyer education program.
Keep Your Credit Score in Check
Keep an eye on your credit score, and make sure you're doing everything you can to improve it. Having a good credit score can help you qualify for a better mortgage rate, which can save you thousands of dollars over the life of your loan. Read our blog on how to Improve Your Credit for some great tips.
Be Patient
Saving for a house can take time, so be patient and stay focused on your goal. Remember that every little bit you save brings you closer to your dream of homeownership.
---
Overall saving for a house while renting can be challenging, but it's definitely possible. Now would also be a great time to find a reputable real estate agent or broker to guide you through the home-buying process. A great Realtor will be familiar with market trends and can provide advice on neighborhoods, taxes, insurance, and more. Ultimately, with some planning and diligence, saving for your dream home in Idaho while renting can be achievable – just don't be afraid to ask for help along the way!