Staging a Home on a Budget
Posted by Macayla Callison on Tuesday, October 18, 2022 at 3:22 PM
By Macayla Callison / October 18, 2022
Comment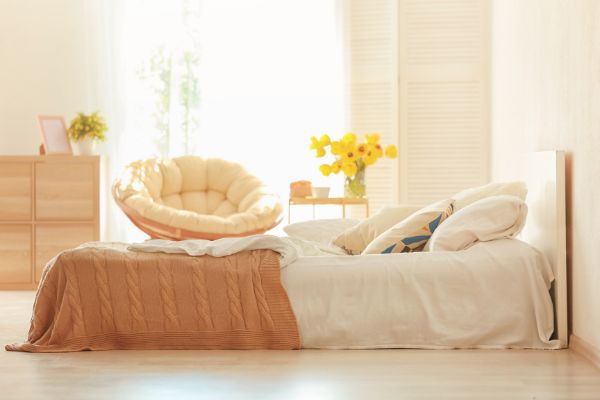 If you have watched HGTV, you have likely seen dozens of happy home sellers getting their home "staged" for sale. But much of what we see them do is pricey to say the least. If you are worried that you will not be able to get your home ready to show because you do not have hundreds to spend "staging" it, we have a few tips to help you stage a home on a budget.
Clean First
No home shows well if it is cluttered or dusty. The first step to having a home that is ready for a potential buyer is doing a deep clean.
Remove Your Personality
This sounds harsh, but when a buyer comes to your home they need to picture themselves living there. Take down your family photos and most of your knick-knacks. You will need to replace these things with generic home decor items. You can often find these things inexpensively at a second-hand store.
Paint and Make Repairs
Once your walls are decluttered and cleaned, do they still look scuffed up and "lived in?" Touching up your paint is very affordable and it will go a long way toward making your home presentable.
Freshen Up Your Landscaping
Before a buyer reaches your front door, he or she may have already made some assumptions about your home based on the outside. Pulling the weeds in the flower bed, planting a few extra flowers, and laying down a fresh layer of mulch will do wonders for your home's "curb appeal."
Make It Cozy
Rearrange your living room furniture to create a natural area to sit and chat. If moving the furniture leaves marks on the carpet, you can place an ice cube in the dent to help it fluff back up.
Use Brighter Light Bulbs
Change out low lights for brighter bulbs if possible. Dim rooms are less inviting and can give the impression that you have something to hide. LED lights are a great option!
A Splash of Color
If you have worked hard to make your home neutral, you may start to feel that it lacks character. A splash of color from a vase of flowers or brightly colored towels can help brighten a room and give it life.
Create A Focal Point
Try to enter each room with fresh eyes and see what the most appealing area will be to someone new. Use flowers, lighting, or a piece of art to draw the eye to that part of the room.
It takes a little work and some elbow grease, but staging your home for sale does not have to break the bank. The return that it could bring in the form of a higher offer or quicker sale will make it worth the effort!