The Benefits of Regular Septic System Maintenance for Idaho Homeowners
Posted by Austin Callison on Monday, March 20, 2023 at 12:30 PM
By Austin Callison / March 20, 2023
Comment
If your property is not connected to the city sewage system, then it's highly likely you have a private septic tank. A septic system is an essential, functional component of your home that needs regular maintenance. Regular maintenance, including inspections and pumping, can ensure your septic system is working efficiently, extend its lifespan, and prevent expensive emergencies.
Neglecting your septic system can lead to more problems than you may expect, such as odors, backup, and system failure, which can also contaminate the groundwater, leading to potential health risks. Regular septic system maintenance can reduce these risks and save you money in the long run. In this blog post, we will detail the essential benefits of regular septic system maintenance for homeowners, from system efficiency and longevity to potential health and environmental risks.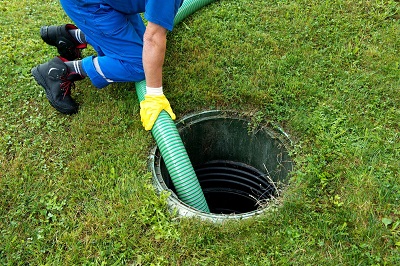 Benefits of Regular Septic System Maintenance
Some of the benefits of regular septic system maintenance include:
• Improved Performance & Lifespan of the System – Regular maintenance of your septic system will help to ensure that it runs at its optimal level. This can reduce the risk of backups, clogs, and other issues that can cause problems with your septic tank and pipes. Regular maintenance can also help to extend the life of your system and make it more efficient.
• Reduced Odors – Regular maintenance can help to reduce odors coming from your septic system. This improves the air quality in your home, as well as reduces any health risks from exposure to these odors.
• Health and Environmental Benefits – It's important to keep your septic system maintained in order to prevent any potential contamination of groundwater. Regular maintenance helps to ensure that your system is as clean and efficient as possible, which can help to protect the environment around you.
• Prevention of Expensive Emergencies – Regular maintenance of your septic system can help to keep repair costs down. Scheduling regular maintenance will help you catch problems early on before they become costly and time-consuming to repair. This will help you save money in the long run.
Signs of a Failing Septic System
There are a few signs to watch out for that may indicate your septic system is failing. If you notice any of these, it's important to call in a professional to inspect and repair your system as soon as possible:
• Slow Drains – This is the most common sign there is something wrong with your septic system. If your drains are taking longer than usual to empty, it's likely a sign of a clog or blockage that needs to be addressed right away.
• Backups – If you notice water backing up out of the drains in your house, this is another sign that there is an issue with your septic system that needs to be addressed.
• Foul Odors – If you notice a foul smell coming from your drains or from the septic tank itself, this could signify that there is an issue with the system.
• Wet Spots in Your Yard – If you notice wet, marshy spots in your yard, this could be a sign that the leach field is overloaded or failing.
Septic System Maintenance Tips for Homeowners
If you have never owned a property with a septic system it's important to know what the maintenance entails before you make the purchase. Below are a few things that homeowners can do to help maintain their septic systems, however, we recommend talking to a professional for more details on proper care.
• Have the System Inspected and Pumped Regularly – Having your system inspected and pumped every three to five years is one of the best ways to keep it running smoothly. This will help you catch any problems early on before they become costly and time-consuming repairs.
• Proper Disposal of Waste – It is important to avoid flushing items such as wet wipes, paper towels, and hygiene products down the drain. These can cause clogs and blockages in your system that can be hard to remove. Another useful tip is to avoid putting grease, fat, or food down the drain which could also cause blockages. Instead, consider putting food waste in a compost pile. Finally, choose cleaners that are explicitly labeled for use in septic systems as the use of other cleaning products may hinder the system's efficiency.
• Monitor Your Water Usage – If you notice that your water usage has increased suddenly, it could be a sign of an issue with your septic system.
• Avoid Driving or Parking Over the System – The weight of vehicles can cause soil compaction and damage to your septic system. It's important to avoid driving or parking over the system in order to keep it safe and running smoothly.
• Keep Maintenance Records - If you are selling your property and recently had the septic tank serviced, make sure to provide these receipts to your real estate agent. Otherwise, be aware that this cost may be something you'll need to pay for before closing, as it is customary in transactions for the seller to cover expenses for the septic pumping and inspection as part of the buyer's due diligence.
If you are getting to ready to buy or sell a property with a septic system, we can recommend some quality septic companies in the Treasure Valley area that will be able to assist you.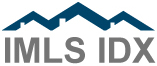 All listings featuring the IMLS IDX logo are provided courtesy of the Intermountain Multiple Listing Service, Copyright 2023.
IDX information is provided exclusively for consumers' personal, non-commercial use, and may not be used for any purpose other than to identify prospective properties consumers may be interested in purchasing. IMLS does not assume any liability for missing or inaccurate data. Information provided by IMLS is deemed reliable but not guaranteed. All listings provided by IMLS are marked with the official IMLS IDX logo.