5 Things NOT to do While Buying a Home
Posted by Brandi Washburn on Monday, November 21, 2022 at 10:15 AM
By Brandi Washburn / November 21, 2022
Comment
5 Things NOT To Do While Buying a Home
Buying a house is a big deal. Trying to navigate through all the paperwork, deadlines, and additional costs that can come up can be extremely stressful. It is easy during the process to forget simple details and overlook things that could have a huge impact on the final outcome. Here are 5 simple things to avoid doing while you are trying to buy a home.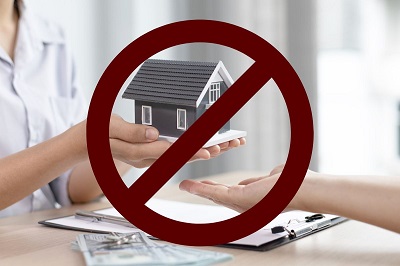 DO NOT make any large purchases. Anything that shows a large withdrawal of money being taken out of your verified funds can affect the qualification of your loan. So wait until your home closes before you buy that new car, new furniture, or recreational toy.

DO NOT change jobs. Seems pretty obvious but definitely worth noting. Deciding to take another position at a new job or becoming self-employed during this time period affects how the mortgage company has vetted your file and could be potentially damaging.

DO NOT switch banks or move your money from one institution to another. Anything that has to do with your income or funds that will be used towards closing should be left alone until after the process is completed.

DO NOT pay off existing accounts unless instructed by your lender. It sounds counterintuitive but paying off debt while you are in the middle of a home loan application can potentially be harmful versus helpful.

DO NOT co-sign on a loan for someone else. This could change your debt-to-income ratio drastically and could prevent you from being qualified.
There you go! 5 things to keep in mind that will save you from major issues arising with your home loan during the home-buying process.