5 Creative Ways to Get a Lower Interest Rate
Posted by Brandi Washburn on Tuesday, November 29, 2022 at 9:00 AM
By Brandi Washburn / November 29, 2022
Comment
5 Creative Ways to Get a Lower Interest Rate
Right now we are seeing the market slow down due mostly in part to the rising interest rates. To curve this shift real estate agents, buyers, and sellers need to consider a variety of strategies to get a property under contract. This may mean being more flexible and creative with the offer terms. Below are a few things to consider that could help you secure a lower interest rate.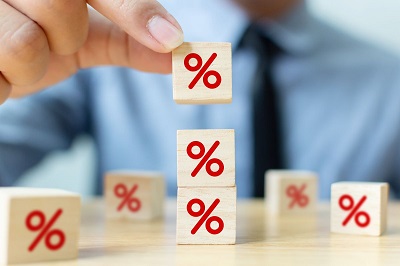 Option 1: Owner Financing
If a seller owns their property free and clear, ask if they would be willing to carry the contract. A major benefit for buyers is you can negotiate an interest rate that works well for both parties but could still be below the market rate. The buyer can save thousands on loan fees and the seller is still able to sell their property in the slow market.
Owner financing or rent-to-own options also allow an otherwise well-qualified buyer to purchase that cannot get approved for a traditional mortgage because of the strict lender guidelines. A great example could be a buyer that has assets tied up in a business or another property and they just need a few months or years to liquidate those assets into cash. Another example is self-employed individuals who have a steady income stream but the financial documentation they have does not satisfy the lender's criteria.
Option 2: Assume the Previous Owner's Loan
This option is not available with all loans, but if high-interest rates are what is preventing you from writing an offer it may be prudent to ask if the current seller has a loan that is assumable. There are caveats on how this process works depending on the mortgage company. However, the basic principle of assuming a loan entails the buyer taking over the seller's existing loan. Therefore, the buyer also assumes the seller's (hopefully lower) interest rate. The buyer would then need to make up the difference between the loan amount and the purchase price with cash. Federal Housing Authority (FHA), Veterans Affairs (VA), and the U.S. Department of Agriculture (USDA) loans are typically assumable as long as specific requirements are met.
Option 3: Buy Down Your Interest Rate
Although it may mean paying more money at the closing table, utilizing the option to buy down your interest rate will save you money over the long term. This is a great option especially if you plan to live in your home for several years. If you do not have the cash to buy down your rate, ask the seller! We have been seeing many sellers in this slow market offer concessions to the buyers in order to get their property sold. Consult your lender on how much the discount points will cost you and if using the seller concessions towards the buy down is what makes the most financial sense for your situation.
Option 4: Shorten Your Loan Term
Interest rates on 30-year fixed loans are what we typically hear about. However, there are options to get a 15-year or 10-year mortgage which usually qualify for a lower interest rate. It may mean a higher monthly payment but if you can manage the payments comfortably this may be a great solution for you. As a bonus, it means you will get your mortgage paid off sooner.
Option 5: Shop For Promotions
The mortgage world changes daily. Therefore, you and your lender should be diligently looking for any special rate promotions that you may qualify for. As an example, the Idaho Housing and Finance Association (IHFA) currently has interest rates at 5.75% for some of its first-time home buyer programs. If you are a healthcare professional, emergency responder, or teacher IHFA also has an Idaho Heroes product that offers lower interest rates than the national average. We have also seen some companies offer limited-time promotional interest rates on new construction homes in specific communities. Once you find that special loan program that will save you money be sure to lock in your rate.
Bottomline:
Do not let the news of rising interest rates prevent you from home shopping. There are always creative solutions available to help make your dream of home ownership a reality. It may just require some thinking outside the box.