7 Reasons Why You Should Consider Selling in the Winter
Posted by Brandi Washburn on Friday, November 4, 2022 at 9:16 AM
By Brandi Washburn / November 4, 2022
Comment
7 Reasons Why You Should Consider Selling in the Winter
Many people will tell you that the season that has the most success in selling homes is spring. Reasons range from it being the best time for families moving to new school districts to the weather being more convenient for moving. Because of this theory, most people will recommend waiting to list your home until after the winter is over. However, avoiding the winter is a huge misconception in the housing industry and can cause homeowners to miss out on opportunities.
Selling in the winter can give you a few advantages. Below are 7 reasons why you may want to consider listing your home this winter.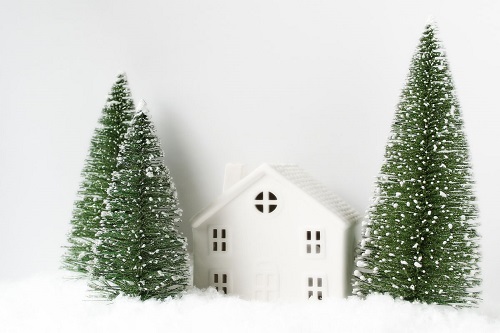 #1 - Rising Interest Rates: Federal interest rates have been trending upward this fall. The bad news is buyer activity has slowed down because of this and home values have been dropping. The good news though is that home values take 90 days to respond to interest rates. It is better to list now so you do not lose that window of opportunity and risk your home value dropping.
#2 - Less Competition: There will be fewer houses on the market since most people assume winter is a bad time to sell. Selling in the off-season will give your home more attention.
#3 - Motivated Buyers: Window shoppers are not likely to be stopping by open houses in the dead of winter. So if someone is looking at your home when it is cold and wet, you can conclude they must be serious! Studies have shown winter buyers are buying because they need to move right away either for a relocation or personal situation. These buyers will be serious and will want to close quickly. Potential buyers are always looking no matter the time of year.
#4 - Year-End Financial Changes: Buyers may have more money to put down on their home if they are expecting a bonus or large payout in the 4th quarter of the year.
#5 - More Visitors: With the holiday season there will be an influx of people traveling to the area to visit family or friends. If they fall in love with the area or decide they want to be closer to family, they may want to view homes while they are here to get a jump start on the process. It is also the time of year that they have more time off and vacation days to spend home shopping.
#6 Tax Breaks: Home buyers may be looking to buy before the end of the year to take advantage of the tax benefits.
#7 Baby Booms: August and September are popular birth months in the United States. These growing families are most likely looking for more space in the wintertime.
If you want to take advantage of selling in the off-season please contact one of our professional agents. If you want to know your home's value before you take the next step just go to our home valuation page and fill out our quick and easy form to receive a verified home value report.